The Outreach Program for Soccer, or TOPSoccer, is a community-based recreational program specifically designed to help athletes with physical and mental disabilities participate in soccer. Cal South has taken part in US Youth Soccer's TOPSoccer program since 1991, bringing soccer to players who refuse to let their challenges stop them from playing the sport they love through its numerous programs throughout Southern California. TOPSoccer is an opportunity for the soccer community to come together and make a difference in the lives of all participants.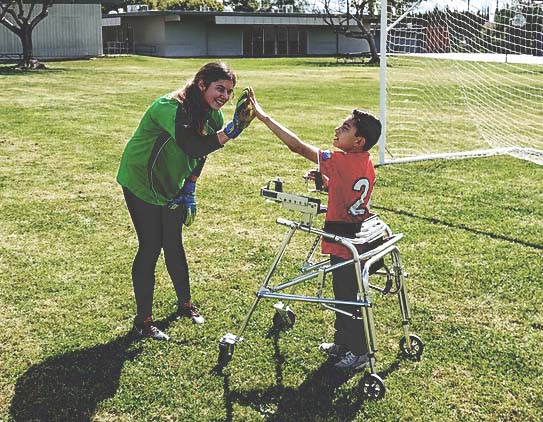 Volunteering with Cal South TOPSoccer 
TOPSoccer relies heavily on help provided by "buddies." Anyone can be a TOPSoccer Buddy: parents, brothers, sisters, aunts, uncles or friends. No soccer experience necessary. If you want to take it a step further, why not become a coach? It's easy, and there is a US Youth Soccer TOPSoccer Coaching Certification Course available free of cost.
Interested in becoming a TOPSoccer Buddy? Check out these training videos!